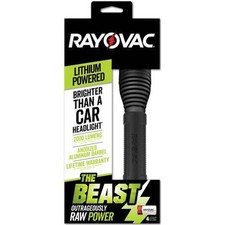 This is a Rayovac Lithium Powered Flashlight. Brighter Than A Car Headlight. 2000 Lumens
Product Highlights
Manufacturer: Rayovac
Condition: New
UPC: 12800524563
Part Number: RAY-RWP123A-B
Brief Description: Rayovac The Beast 2000 Lumen Cr123A Flashlight in Outdoors – Feeders, Scouting Cameras and other Hunting Gear Sells for 60.00 on ebay. Brand new in the box. Price 37.00 Pickup only Call 1 616 828 5470
Energizer Ultimate Lithium Headlight, 3-AA Ultimate Lithium Batteries Included Brand new in sealed packaging.
Compact, lightweight headlamp ideal for outdoorsmen
High white, medium white, low white, strobe, and red modes
Boost button provides 130 lumens of bright light for 15 seconds
Focusing mechanism regulates beam from tight spot to floodlight
Runs for up to 11 hours on high using 3 lithium AA batteries
Bright white LED delivers 100 lumens
Boost mode drives light up to 130 lumens for up to 15 seconds
No shipping on this item. You must pickup. Price 27.00 Dollars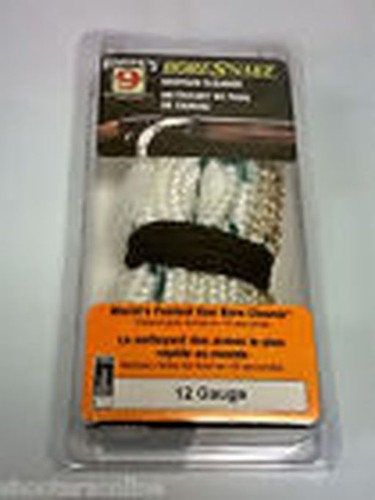 This is a Hoppe's Bore Snake Shotgun Cleaner 12 Gauge Washable Brand New Price $8.88 Free Shipping Call 616 828-5470